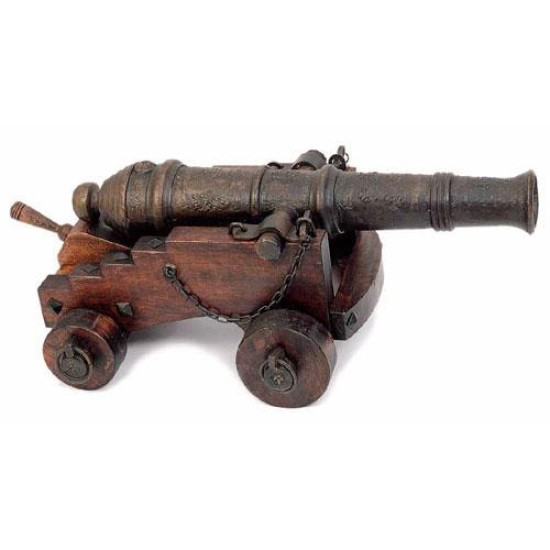 Naval Gun
Beautiful reproduction of a bronze cannon mounted on a wooden gun carriage turned, took on board the warships of the eighteenth century.
The number of guns found on sailing ships also determine the classification for the purposes of war (I, II, III or outside class).
Ships of Class I arrived in rare cases even exceed one hundred guns on board. Made of cast metal and wood.
Dimensions 86 x 50 x 35 cm.
Stock:
Model:

1185

SKU:

1185