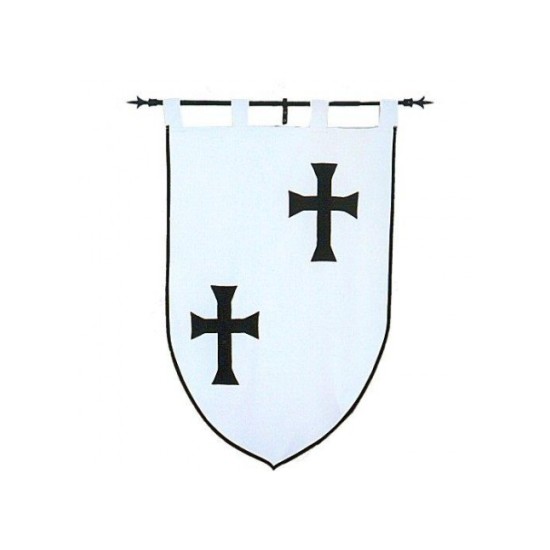 Standard Teutons
Standard Teutons,
White flag
Embroidered cross
Decorated with two black Teuton crosses
110 x 70 cm.
Tradition connects the establishment of the order with the establishment of a German hospital in Jerusalem.
Around 1191 the Pope recognized her as an order under the name Hospital of Saint Mary of the Germans from Jerusalem.
Initially it had a medical and charitable character, but in 1198 it also took on a military character. It is at this time that the Order of Teutonic Knights was born.
Stock:

In Stock

Model:

2473

SKU:

2473