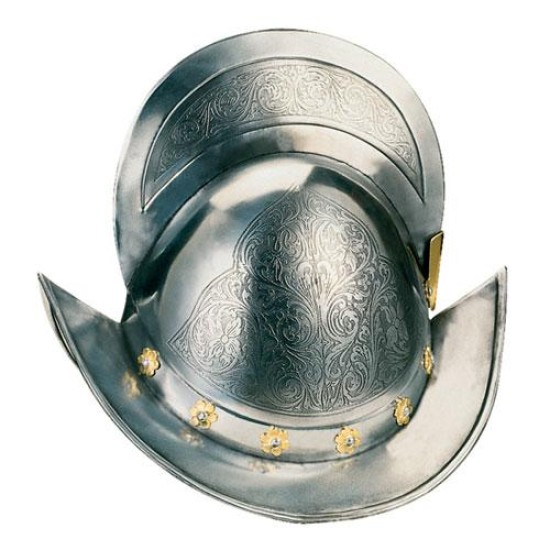 -30 %
Morion elmet
Morion helmet worn by soldiers of the Spanish Renaissance and today by the Pontifical Swiss Guards in the Vatican. characterized by its high crest and its opening, it is a European helmet used in the 16th and 16th centuries.
The Morion helmet with rosettes is considered a specialized form of the iron chapel.
details:
- Functional helmet. ,
- Size: choose a head circumference (head circumference along the eyebrows).
- Material thickness: stainless steel from 1 to 1.2 mm.
- Manufacturer: Marto Toledo
- Delivery time: 5 to 8 days.
Stock:

In Stock

Model:

1370

SKU:

924