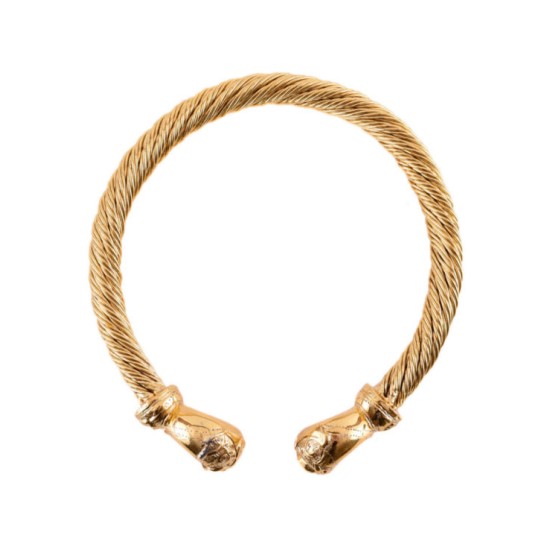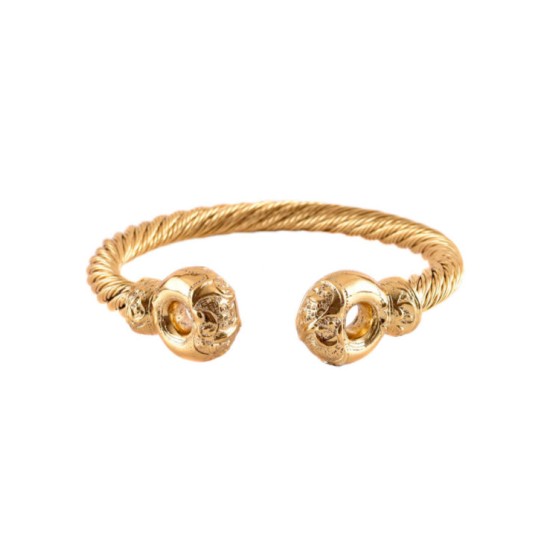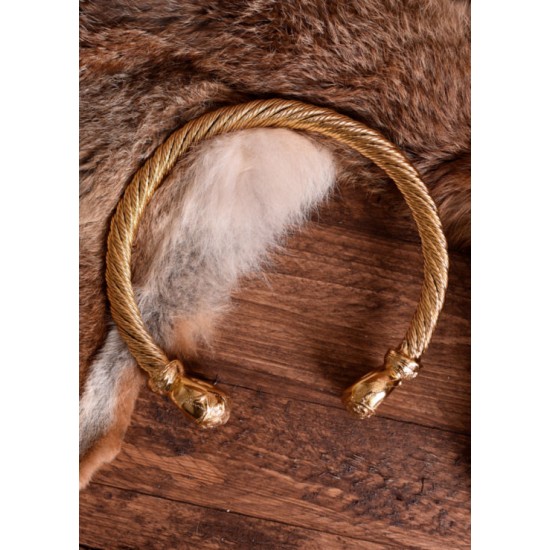 New



The Great Torc from Snettisham, Replica
The Great Torc from Snettisham, Replica
A torc, also spelled torq or torque, is a metal neck ring which was common in many cultures during the European Iron Age. For the Celts, the golden torc seems to have been a key object, identifying the wearer as a person of high rank, and many of the finest works of ancient Celtic art are torcs.
The original piece on which our replica is based was found near Snettisham, English county of Norfolk, in 1950. Many other Iron Age pieces were found in the same area between 1948 and 1990. A coin stuck between the threads of this torc suggests that the hoard was buried around 75 B.C.
The Great Torc from Snettisham is the most famous object from Iron Age Britain and is now exhibited in the British Museum in London. It was made with great skill and extraordinary care in the first half of the first century B.C. and is one of the most elaborate golden objects made in the ancient world. It is made from sixty-four 1.9 mm wide threads: Eight threads were twisted together at a time to make eight separate metal ropes. These were then twisted around each other to make the final torc. The ends of the torc were cast in moulds and then welded onto the ropes.
Sources: Wikipedia, website of the British Museum
Details:
- High-quality museum replica from an original piece dated back to ca. 75 B.C.
- Material: gilded solid brass
- Outer diameter: approx. 23 cm
- Weight: approx. 1.25 kg
Stock:

In Stock

Model:

2564

SKU:

1416425000