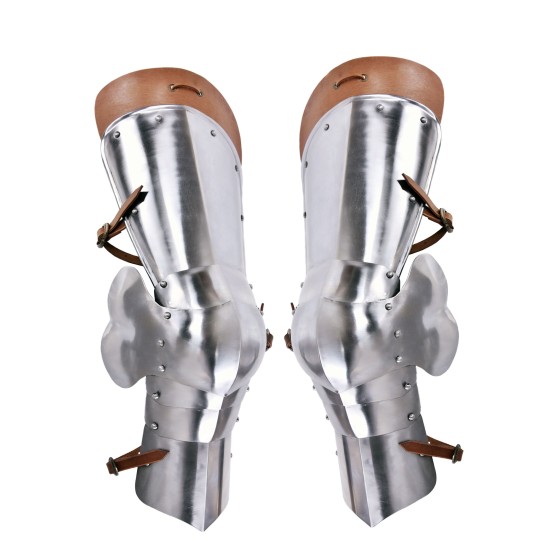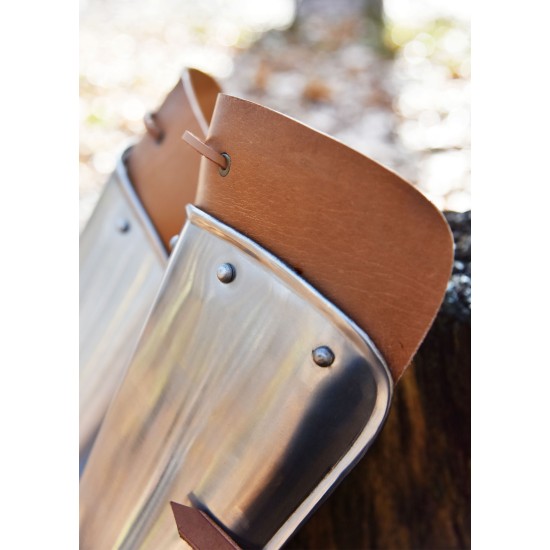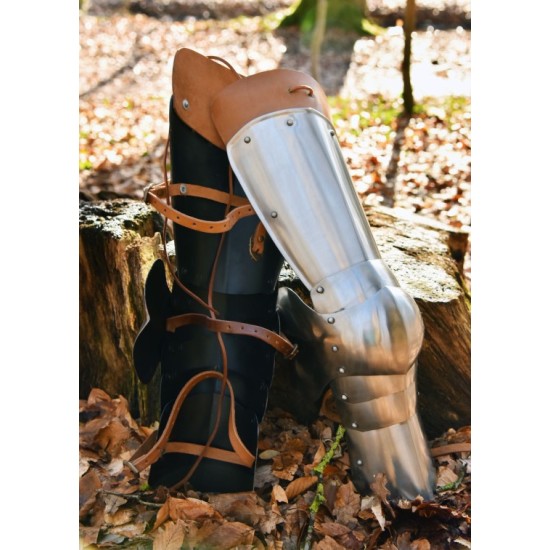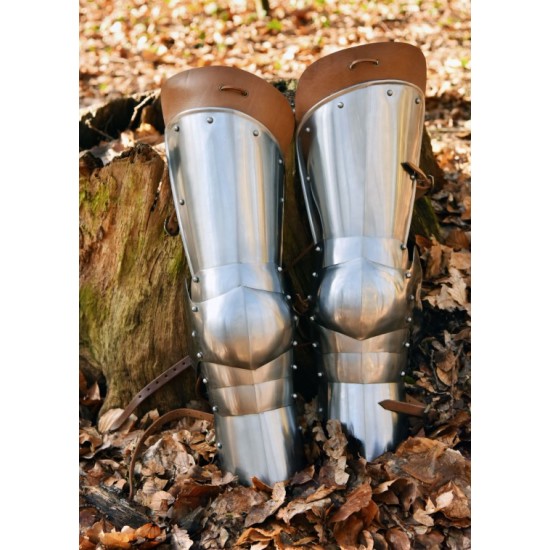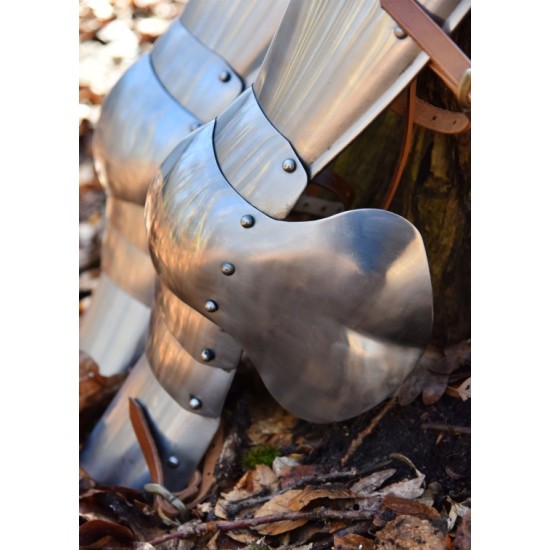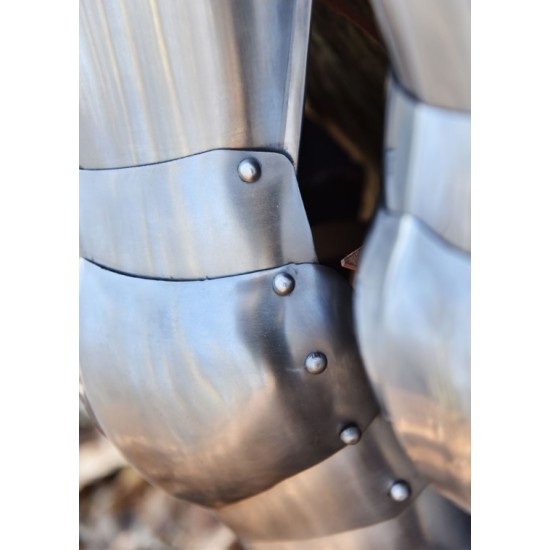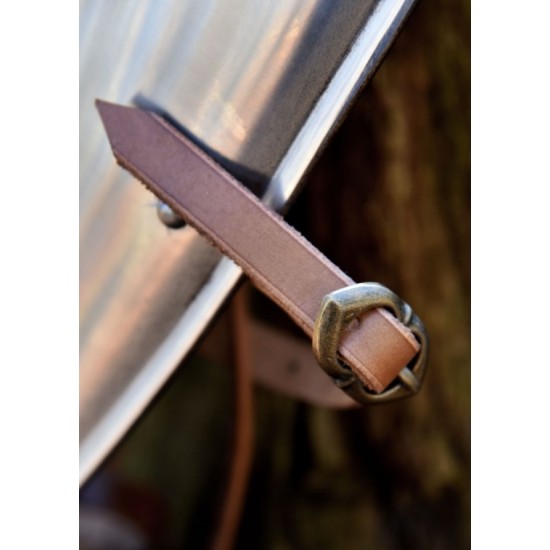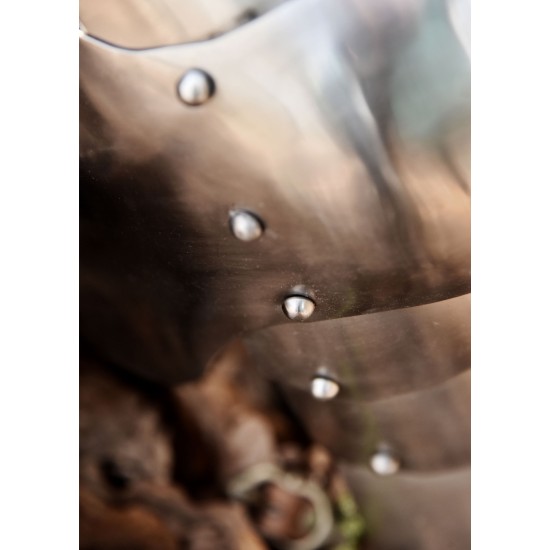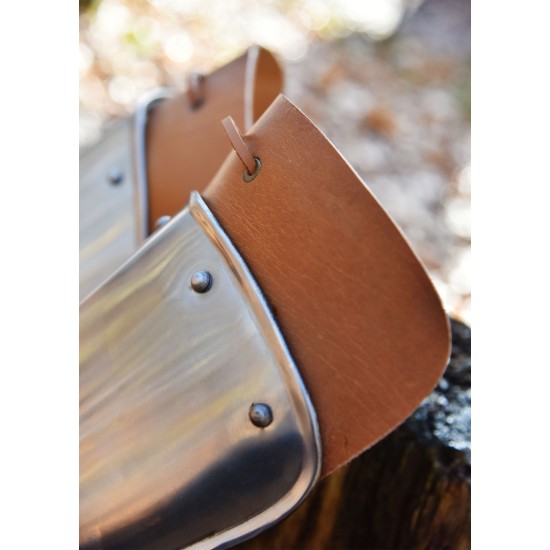 New









Late medieval leg
Late medieval leg harness, 1.2 mm steel
Wearable, fully posable and battle ready replica of late medieval plate armor for the legs. The leg gear consists of a single-slip seal, knee hump and triple-slip (shin) leg tubes.
It is handcrafted from approximately 1.2mm thick steel. Leather flaps are riveted to the upper edge of the seals, and there are also leather straps for attachment to the belt. On the back there are three straps with buckles for individual attachment to the leg itself. Suitable for show combat, costumes and LARP.
It is a pair, so leg protection for both legs.
Details:
- Material: approx. 1.2 mm steel, leather
- Total length: approx. 55 cm
- Finish: polished (slightly oiled)
- Weight: about 3.9 kg
Stock:

In Stock

Model:

2635

SKU:

1016438818