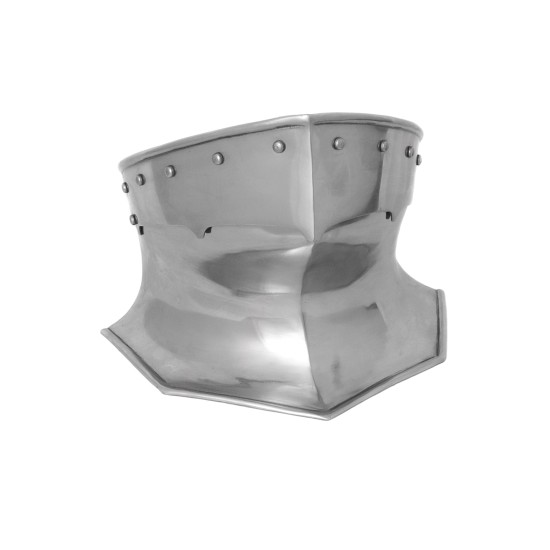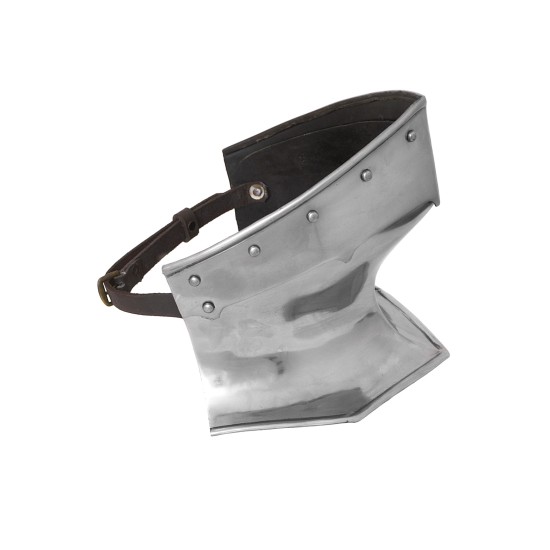 New


Halsberg - ULFBERTH
Halsberg
Handcrafted from 1.6mm thick steel. The gorget is foldable.
A leather strap with a buckle is attached on the back. The Halsberge can thus be adjusted individually.
The edges are flanged, which minimizes the risk of injury.
Details:
- Material: made of 1.6 mm thick steel
- Max height: approx. 18 cm
- Max. width of facial area: approx. 19 cm
- Weight: about 0.9kg
- Finish: polished (slightly oiled)
This is a ULFBERTH® product.
Stock:

In Stock

Model:

2634

SKU:

ULF-PA-02