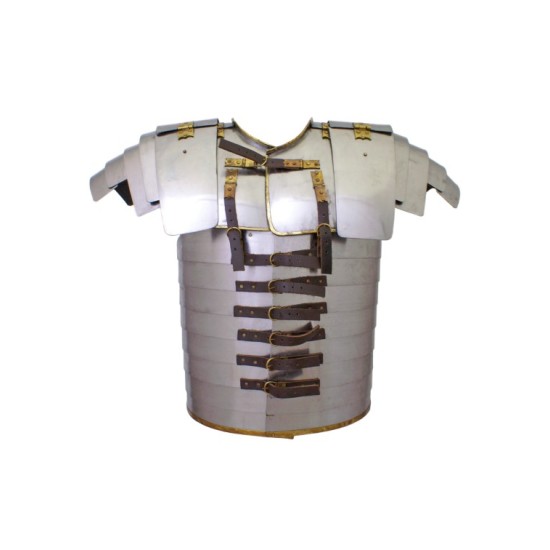 -15 %
Lorica segmentata Kalkriese type
Lorica segmentata, Kalkriese type
Very authentic reconstruction of the Roman armor, so-called Lorica Segmentata, of the Kalkriese type.
The Lorica Segmentata was in use in the Roman army for at least 200 years. The earliest finds come from Kalkriese, Germany, and are dated to 9 AD. Presumably the famous Battle of the Teutoburg Forest took place right there.
In contrast to the later variants such as those from Newstead, the tanks from Corbridge and Kalkriese are adjustable in size.
Our replica fits a wearer with a chest measurement of approx. 116 to 120 cm. Of course, the final circumference should always be measured over all (upholstery) clothing.
Details:
- Material: approx. 1.3 mm steel; brass and leather
- Size: for chest circumference from approx. 116 cm to 120 cm
- Weight: approx. 9.7 kg
Stock:

In Stock

Model:

959

SKU:

1023100346