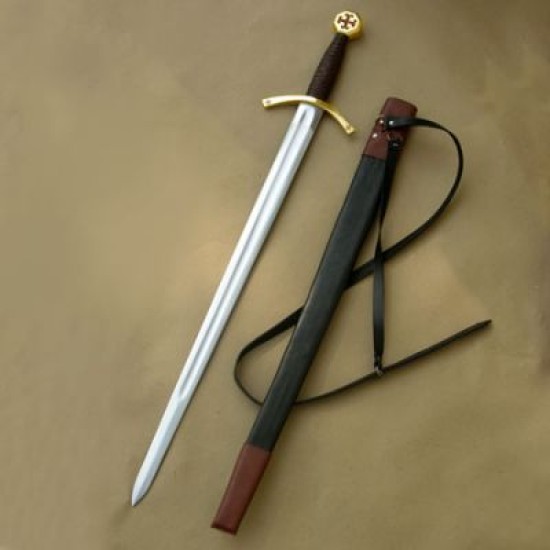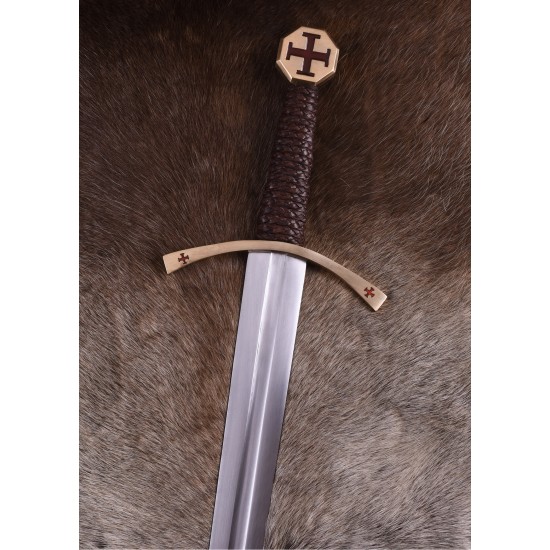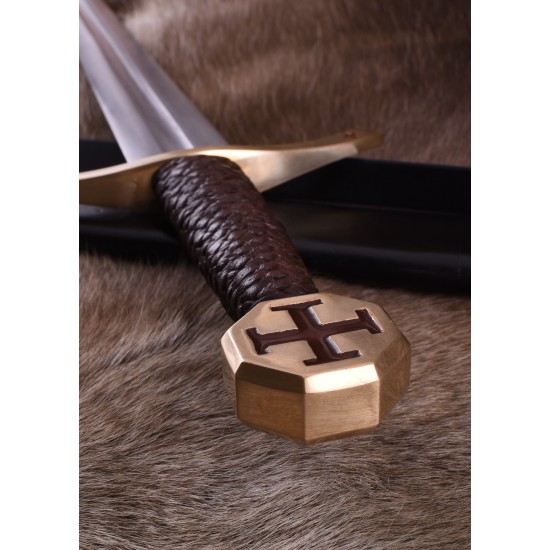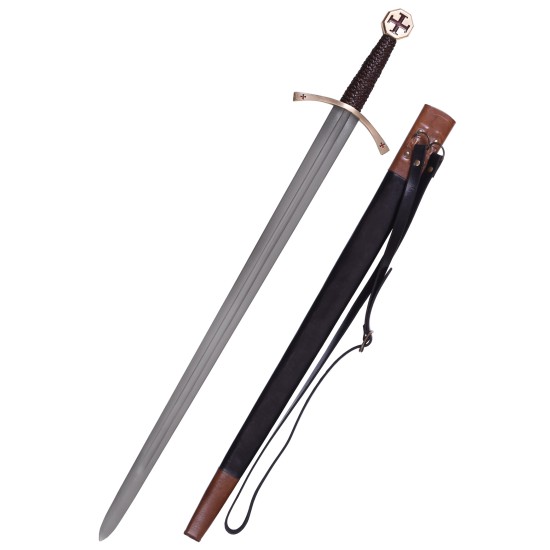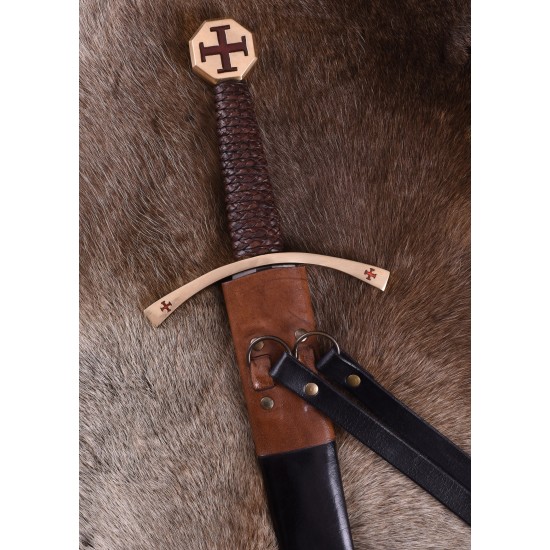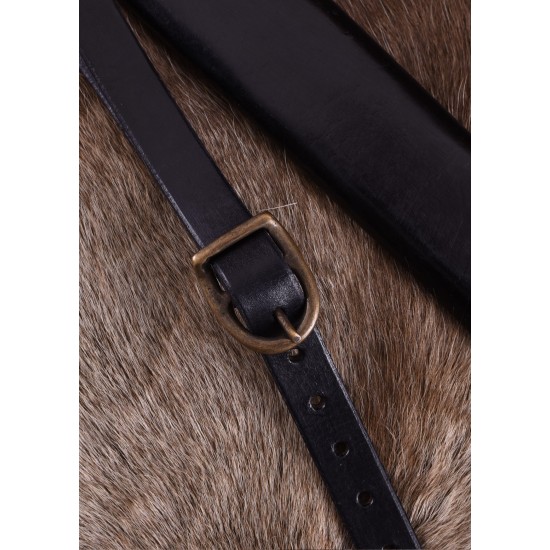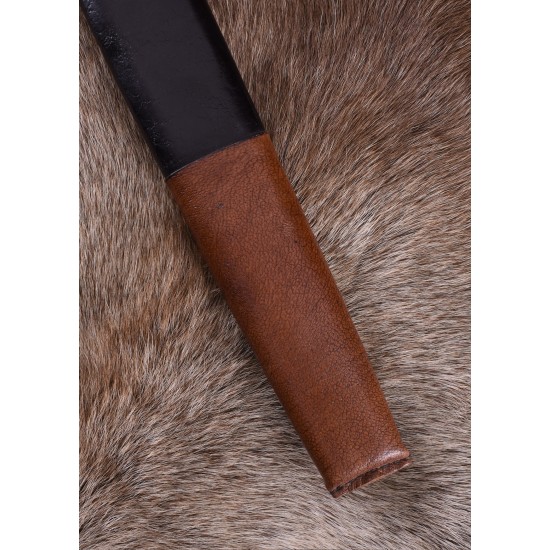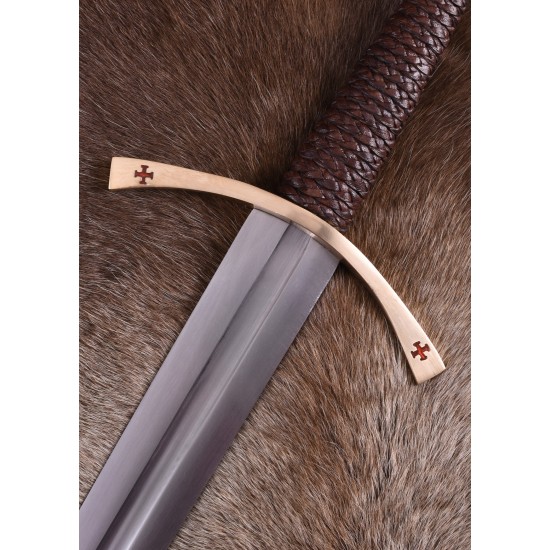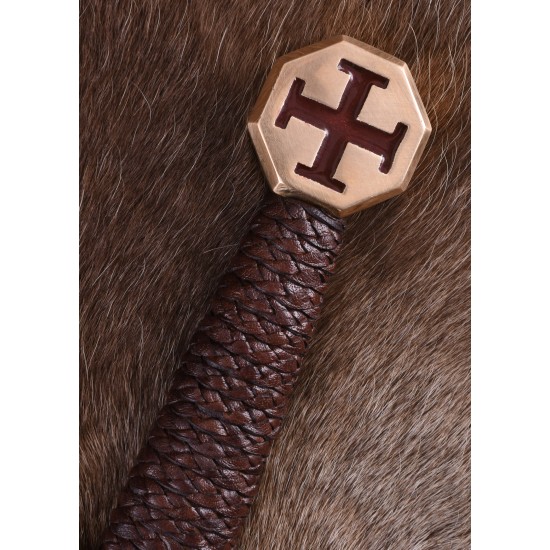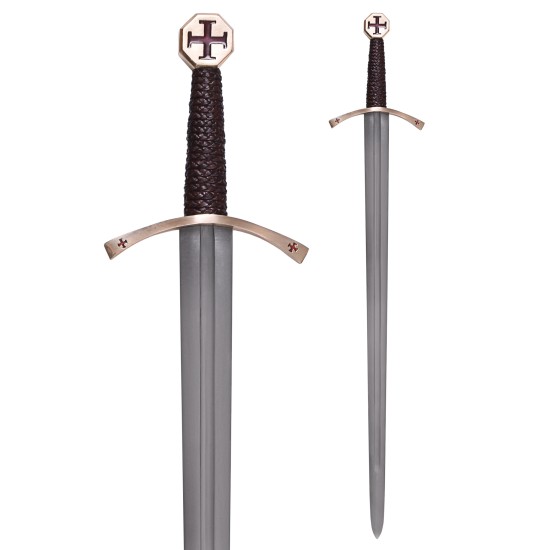 best seller -15 %










Templar Sword with scabbard
Templar Sword. Double-edged steel blade, in which sharp narrowing towards the tip which is very sharp, effective shots in the stalk.
The hilt has brass-plated metal cross with arms bent at its ends anchored cropped on both sides, while the handle truncated cone is covered in leather brown. Finally, the knob, always brass-plated metal is octagonal in shape with a cross cut anchored on both sides.
Complete with leather-covered scabbard.
Total length 98 cm
Sword Length: 95 cm
sleeve length: 79 cm
Blade length: 75 cm
Handle Length: 13 cm
L. elsa: 18 cm
bone lengths: 5 cm
blade width at the base: 4.7 cm
Weight: 1.4 kg
Stock:

In Stock

Model:

1542

SKU:

0116328801