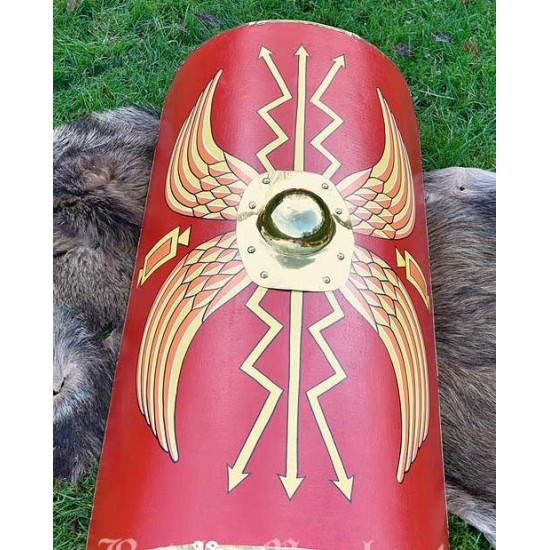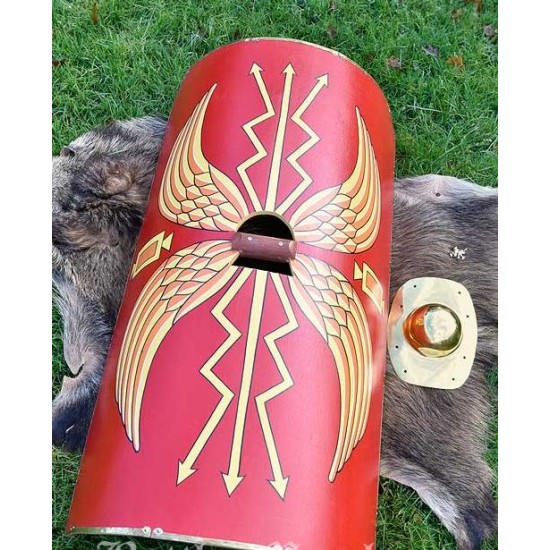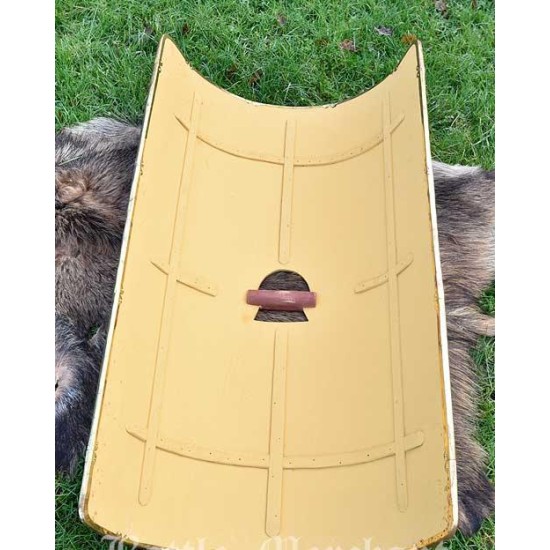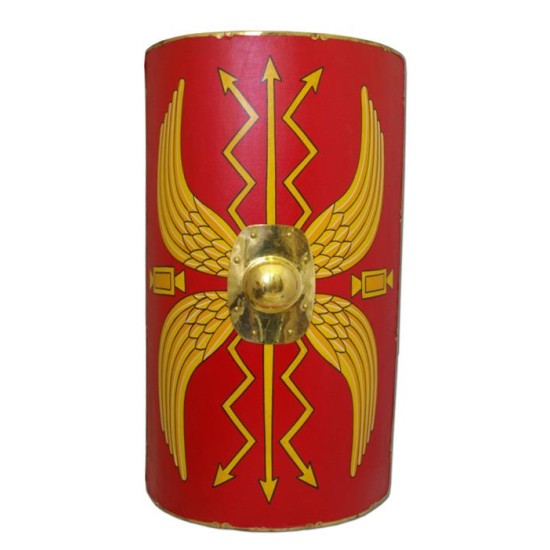 best seller Unavailable




Roman Scutum - Roman legionary shield
Roman legionary shield rectangular introduced from the late first century AD and in use until about the third century.
Reconstruction of a typical Shield of the Roman legionaire, made of wood with brass umbo (boss) and hand-painted linen cover. The back side is reinforced with narrow wooden slats. There is a handle for carrying inside the boss.
The boss is unmounted but easily can fixed with the 8 screws which will be supplied seperately.
Details:
- height: approx. 107 cm
- width: approx. 59 cm
- bending radius: approx. 23 cm
- weight: approx. 5.5 kg
- thickness: approx. 1.2 cm
delivery time: 1-3 Days
We do not send this product outside the European Union.

Stock:

Unavailable

Model:

2088

SKU:

1116385301